OUR DOUBLE STROLLER OPTIONS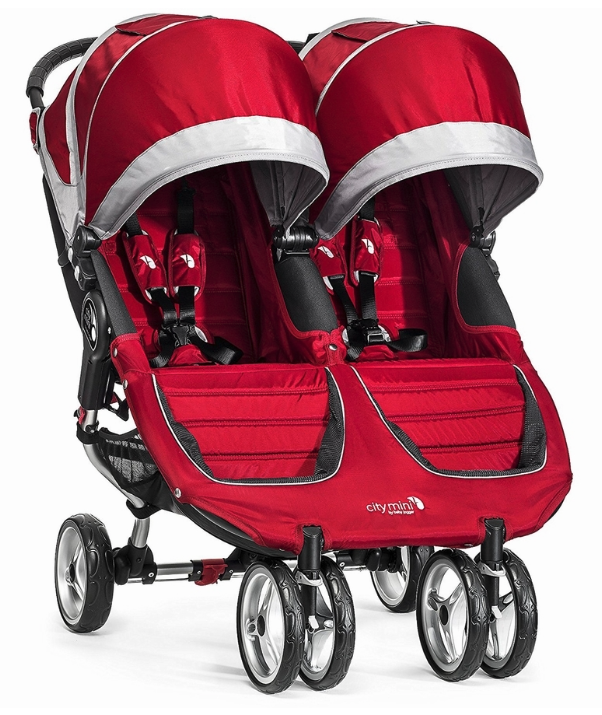 Standard Double
Lightest and most compact

Suits child up to 44" in height
Maximum 50lb weight capacity per seat
Side by side stroller
Each side operates independently
Fully reclining seats
Disney approved stroller - 30"w x 37"L
FREE rain cover and parent console
From $55 for 1st night and $5 for each additional night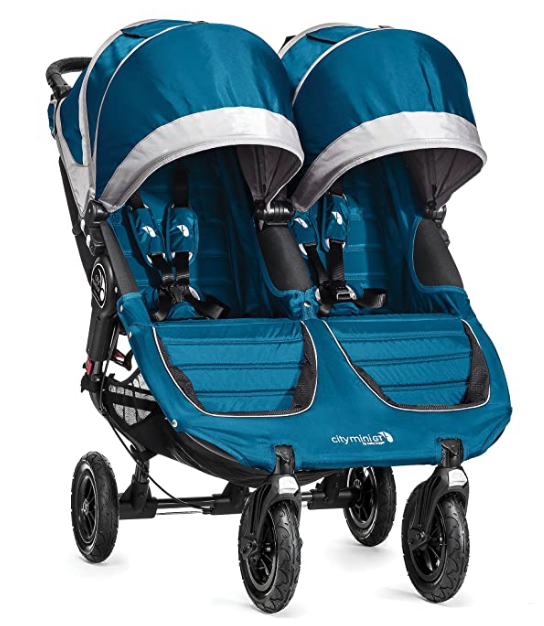 Large GT Double 
Suits children up to 48" in height
Maximum 50lb capacity per seat
Each side operates independently
Adjustable handlebar
All terrain tyres
Fully reclining seats
Disney approved stroller - 30"w x 44"L
FREE rain cover, cooler and parent console
From $60 for 1st night and $5 for each additional night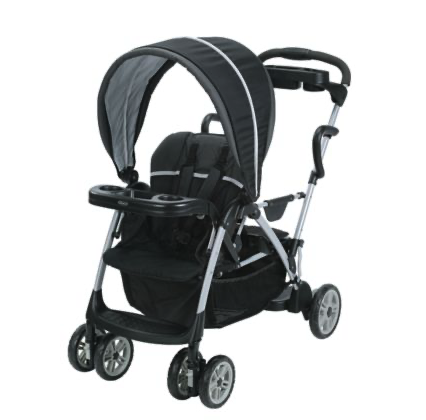 Sit 'n' Stand Double
Tandem Stroller
Bench seat and glider board at rear
Maximum capacity on both seats and glider board is 45lbs
Front seat has 2 position recline - doesn't fully recline
Front seat - snack tray
Disney approved stroller - 21"w x 44"L
FREE rain cover
From $45 for 1st night and $5 for each additional night
STANDARD DOUBLE
2 nights - $60 plus sales tax

3 nights - $65 plus sales tax

4 nights - $70 plus sales tax

5 nights - $75 plus sales tax

6 nights - $80 plus sales tax

7 nights - $85 plus sales tax

Each additional night for as long as you need - $5 per night plus tax
LARGE GT DOUBLE
2 nights - $65 plus sales tax

3 nights - $70 plus sales tax

4 nights - $75 plus sales tax

5 nights - $80 plus sales tax

6 nights - $85 plus sales tax

7 nights - $90 plus sales tax

Each additional night for as long as you need - $5 per night plus tax
SIT 'N' STAND
2 nights - $50 plus sales tax

3 nights - $55 plus sales tax

4 nights - $60 plus sales tax

5 nights - $65 plus sales tax

6 nights - $70 plus sales tax

7 nights - $75 plus sales tax

Each additional night for as long as you need - $5 per night plus sales tax
Want a quote fast? - click on the Book button, enter your dates and click apply - no commitment without payment
Add-ons for our Double Strollers
Glider Board
attaches to rear of stroller
maximum weight capacity - 45lbs
$15 per booking
Car Seat Adaptor
universal adaptor - can be bulky - state car seat on booking form
$10 per booking
Case of Water
24 bottles per case at least
Brand may vary
$10.95 per case
Gift Certificates
Suitable for any occasion - no expiration date
$10, $25, $50 and $100
Reusable Cooling Towel
Keep yourself and your little ones cool in the Florida Sun
$8.95 per towel

With a little help from our friends....
Big Orange Mobility
For all your scooter rental needs
Don't forget to tell them you are having your stroller from us - so we can coordinate your stroller/scooter delivery!
Tons of scooters to choose from - Go-Go Elite to the Titan Executive and Power chairs too.
The lovely staff can help you make the right selection for your needs.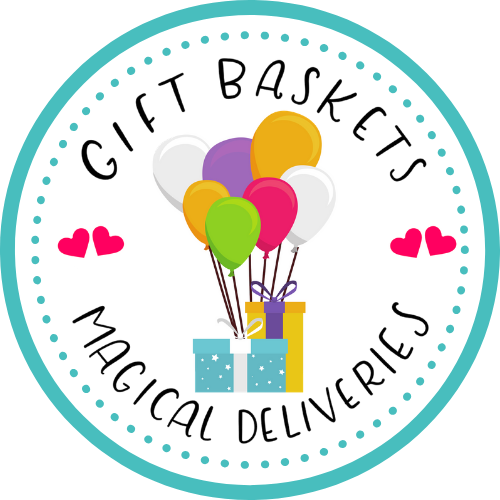 Mouse to your House
Gift Baskets Delivered to your Resort
You can choose one of their set baskets or have one custom made - its a great thank you from Travel Agents!
Orlando Vacation
Theme Park Tickets and Accommodation 
Tons of places to stay with great rates.  Discounted tickets to the Theme Parks