"Babywheelsorlando.com had the best combination of price and service"
                                                                                — The Unofficial Guide To Walt Disney World
Customer Service – just take a look at what other people have to say about Baby Wheels on our Facebook page, blog reviews and our Google+ review.  We always try to go that extra mile for our customers.
Easy to Operate Strollers – the easy fold mechanism on all of our strollers makes moving around Orlando child's play.
Lightweight Strollers – the lightweight aluminum frames on our strollers mean they are less bulky and heavy than some other brands.  Even when folded will fit easily onto all the theme park transportation and also into the trunk of all cars.
Optional Insurance – this gives you complete peace of mind, covering you for loss, damage and even excess cleaning.  It is one of the cheapest insurance rates around at only $15 per rental.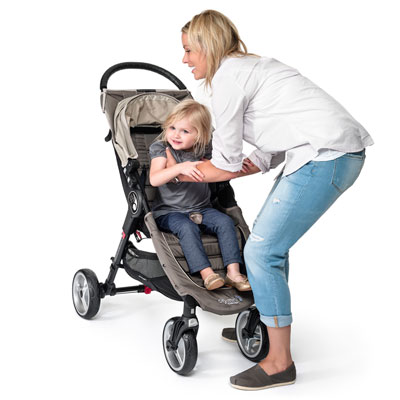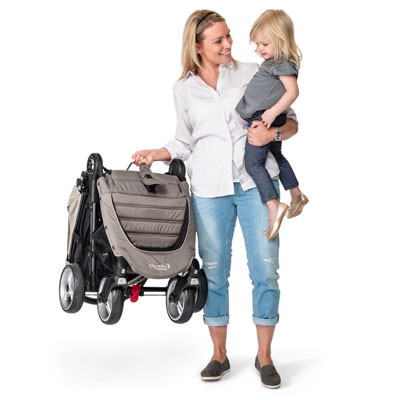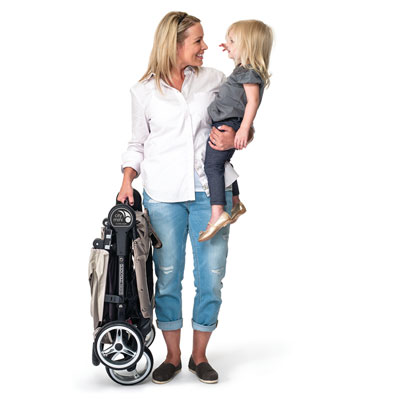 Ultra Clean Strollers – if we wouldn't put our child in a stroller we don't expect you to either so all our strollers are thoroughly cleaned and maintained after each rental.  The seat cushions are machine washed with eco-friendly detergent. For children who have allergies we will clean your stroller and wrap it in plastic to avoid any contaminants, giving you the cleanest possible stroller.
Yours for the Duration of your Stay – Unlike theme park strollers that are hard plastic and are only yours for that park for that day you are free to take your stroller anywhere, many customers also take them on board cruise ships.
Tons of Models to Choose From – Theme park strollers are a one size fits all, we have a full menu of strollers to fit all sizes, ages, heights and weights from newborn up to 75lbs/50".  We also have one of the largest inventories of the popular City Mini GT single and double strollers.
Why struggle around Disney, Universal, Sea World or one of the many other attractions Orlando has to offer with a tired child.  Let Baby Wheels help by using our stroller rental service.
A Disney stroller rental is just for that park for that day, our high-end branded strollers are for the length of your stay and you are free to use them wherever you go.